Bringing science to parliamentarians
This year Emma Lawrence (Research Engagement Manager) successfully secured a secondment with Policy Connect. We hear more about her experience with policy engagement in this blog.
Earlier this year UCL Public Policy advertised a short secondment with cross-party think tank Policy Connect. The placement was to lead a project on raising awareness of cell and gene therapies amongst parliamentarians. I enjoyed bringing biobanking to Parliament in 2018 and wanted to learn more about policy engagement. I was offered the secondment and began after Easter.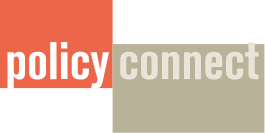 The aim of the project was to improve understanding and raise awareness of cell and gene therapies. These are innovative new categories of medicines that have the potential to revolutionise the way we treat disease. It is important for MPs to understand the treatments when forming new policy or legislation. There were four main parts to the project: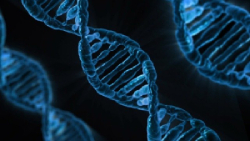 Survey MPs to gauge existing awareness of cell and gene therapies;
Host a roundtable event to bridge gaps in understanding;
Produce explainer resources to help MPs further understand cell and gene therapies; and
Publish an article in The House magazine to further raise awareness.
I really enjoyed meeting the various stakeholders in cell and gene therapy. Although it is a complex subject area I enjoyed learning about the various barriers and opportunities facing the sector. Everyone I met was passionate about its potential and keen to support policy engagement.
Policy Connect is a cross-party think tank which works to improve public policy. It has four policy pillars which are: Education & Skills; Industry, Technology & Innovation; Sustainability; and Health & Accessibility. I am based in the Health team. It was a great time to join, as there were a few new starters and they planned a range of training to support us in our work. I really enjoyed the 'Writing for Impact' and 'Life of an MP' sessions. I was also able to (virtually) attend a few All-Party Parliamentary Health Group events. These were on topics as diverse as vaccine hesitancy and workforce planning. I am learning a lot about the trials and tribulations of policy engagement.
Cell and gene therapy – the future of medicine?
The survey we conducted showed that MPs had a low understanding of cell and gene therapies. We used the results to encourage MPs to attend the roundtable event. Unfortunately, the event had to be postponed. An important Health and Social Care Bill was being read in Parliament, meaning MPs could no longer attend. It was a lesson in the changing pace of working with Parliament! We are busy setting a new date and I look forward to helping with some of the outputs of the session. I would recommend this type of experience to anyone who wants to understand how to work with Parliament. It's also been great experience of working for a small third sector organisation.
Thanks so much to UCL Public Policy for supporting the secondment and to Policy Connect for having me over the last four months!