Spotlight on: David Porteous
In our latest blog post we meet David Porteous, Research Professor at the University of Edinburgh, to find out more about Generation Scotland.
What is your role and what does it involve?
I am the originator and Principal Investigator for Generation Scotland, a population and family based cohort designed to study the genetic and environmental determinants of health. The cohort currently comprises 24,000 adults in 7,000 family groups. Participants answered detailed questions about their medical history, education, thinking skills, mental health, occupation, lifestyle and habits. They attended a clinic visit, donated urine, serum and blood for DNA studies, gave consent for linkage to their NHS medical records and for us to recontact them for follow on studies.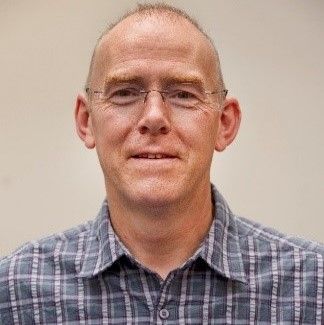 How long have you been at the University of Edinburgh and what did you do before?
I was an undergraduate and PhD student at the University of Edinburgh from 1971-1978, a post-doc in Oxford from 1978-1981, and then returned to Edinburgh as a research fellow first in the MRC Mammalian Genome Unit and then in the MRC Human Genetics Unit, where I rose to Section Head. I left the comfort of an MRC Unit with a generous 5-year funding cycle for the cut-and-thrust challenge of University research funding in 1999, not least driven by the desire to set-up Generation Scotland, with the University of Edinburgh's support.
What working achievement are you most proud of?
Probably Generation Scotland, but I am also very proud of our work on cystic fibrosis, developing a mouse model for the disease, developing an effective non-viral gene therapy strategy, and bringing that to the clinic in 2015. Also, in Generation Scotland we have made special efforts to include mental health in our study, reflecting my long-standing interests in psychiatric genetics. These include the discovery of DISC1 as a risk factor for psychiatric illness and the role DISC1 plays in brain development and synaptic plasticity.
Tell us about a project which is top of your to-do list or that particularly interests you.
Thanks to new funding from the Wellcome Trust, it will be to get started on the next phase of recruitment to Generation Scotland, focusing on younger participants and the next generation.
Do you have any key messages for Biobanks in the UK?
It is tough building, maintaining and retaining Biobanks, but in partnership with our participants and the NHS, the UK does it well, and long may that continue. Public and participant trust is paramount.
Our obligation is to repay their generosity with the best health research possible, opening access to the most able researchers.
What do you consider to be the most exciting developments in Biobanking at the moment?
Genomics has already revolutionized biobanking, but we need new and affordable omics technologies that can be applied at scale and longitudinally. We are not there yet, but I am hopeful for the near-future. The most exciting developments have to be around remote data capture – through smart phones, wearables, etc. – and their linkage to electronic health records. This will provide a much richer and dynamic picture of evolving health trajectories – a route map towards the goals for precision medicine.
What is the biggest challenge of your job?
Time management and working within budget constraints that always limit what might otherwise be done and delivered!
What do you enjoy most about your job?
Working with like-minded, curiosity-driven researchers with the skills and talents that I lack.
What do you like to do outside of work?
Family time. Outdoor activities – skiing, cycling, lake swimming, paddle board, wind surfing, walking. Indoor activities – art, world cinema and quality TV.