Spotlight on – Giuseppe Mazza
In our latest blog post we meet Giuseppe Mazza, PhD., CEO and Co-Founder at Engitix Ltd to find out more about his work on developing acellular material from discarded human tissue (extracellular matrix) and applying this unique biomaterial for modelling human diseases such as fibrosis and cancer with the aim of developing better therapeutics.
What is your role and what does it involve?
I am the CEO and Co-Founder at Engitix Ltd. Engitix Ltd, a company pioneering the development of both tissue-specific and disease-specific human extracellular matrix (ECM) for accelerating and improving the drug discovery process. My role is to define the company strategy allowing for an organic growth with the view of reshaping drug discovery by including the bioactive ECM as the key component for studying fibrosis and solid tumours. In addition, my role is to establish key partnerships with Big Pharma, key opinion leaders (KOLs), biobanks, and academics to ensure that the company has all the capabilities in place to pursue our ambitious aims.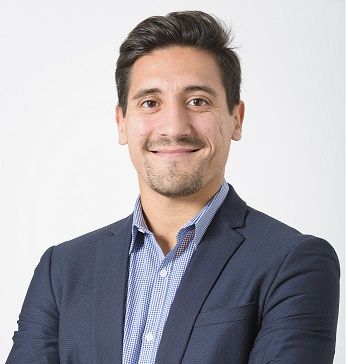 How long have you been at Engitix and what did you do before?
I founded Engitix in July 2016. Before then I was a PhD student at UCL, working day and night to develop more reliable and reproducible protocols to generate human biological scaffolds. Those scaffolds are derived from the "decellularization" of human tissues that are usually "discarded" for transplantation or extra tissues not relevant for pathological analyses. Together with my team, we have been the first group in the world publishing the development of human liver scaffold and its application in both regenerative medicine and disease modelling areas. In parallel to my PhD student work I was consultant for a Belgian biotech (Promethera Bioscience) with a role as Director R&D. During this period, I established new pre-clinical programs for cell-based therapies in liver fibrosis, which are currently in clinical trials. I spent several years during my university studies working in the lab to concretize a few ideas I had in immunology and hemophilia. My first work experience was in the charity sector. I founded (and was President of for five years) a Healthcare Charity in Southern Italy that allowed patients with inherited bleeding disorders to have access to better healthcare services, similar to patients that resident in Northern Italy.
What working achievement are you most proud of?
It is difficult to say, but I can list the following:
having created a motivated team in Engitix,
having established a healthcare charity that, thanks to the training I gave to a group of patients, is still active under their guidance,
having established the pre-clinical programs in Promethera that are currently explored in clinical trials,
being the first group in the world to have developed new protocols for developing human biological scaffolds, and
being awarded the UCL innovation and enterprise award for 2019.
Tell us about a project which is top of your to-do list or that particularly interests you.
One of the biggest medical/scientific challenges in our era is to treat cancer. A key limitation to overcome is how to empower the immune system to effectively kill solid tumour. This is currently limited by the "tumour microenvironment". To this end, a project that is on top of my to-do list is to develop a model that allows the dissection of the mechanisms driving the infiltration of immune cells in solid tumours. We have developed the first ever model to do so… now we need to understand what the mechanisms driving this phenotype are and hopefully to develop therapies that will allow the immune system to do the right job and kill the tumour.
Do you have any key messages for Biobanks in the UK?
Without the presence of biobanks in the UK, we would never have been able to achieve what we have achieved so far.
What do you consider to be the most exciting developments in Biobanking at the moment?
The increasingly structured organization of tissue access linked to patients' clinical information.
What is the biggest challenge of your job?
Keeping everyone happy and motivated.
What do you enjoy most about your job?
Keeping everyone happy and motivated!
What do you like to do outside of work?
Football, snowboarding, sailing, hiking, music.