UK Biobank of the Year Award 2020
The UKCRC Tissue Directory and Coordination Centre (TDCC) is pleased to announce that applications for the UK Biobank of the Year Award 2020 are open! Now in its 5th year, the Award recognises human sample resources who have added significant value to high impact research. Simply complete a short form and poster of a research case study of your choice.

All human sample resources registered on the UKCRC Tissue Directory are eligible to enter. This includes biobanks, research tissue banks, biorepositories, cohort studies etc. Applicants must have completed their registration on the UKCRC Tissue Directory prior to application, ensuring their listing has a summary of the resource, collections and associated sample sets and/or capabilities for prospective collections. The number of access requests received and approved must also be listed on the Tissue Directory.
Human sample resources who have applied for the Biobank of the Year Award in previous years are eligible to apply. Please note that the research case study submitted with the application cannot be a resubmission from a previous year.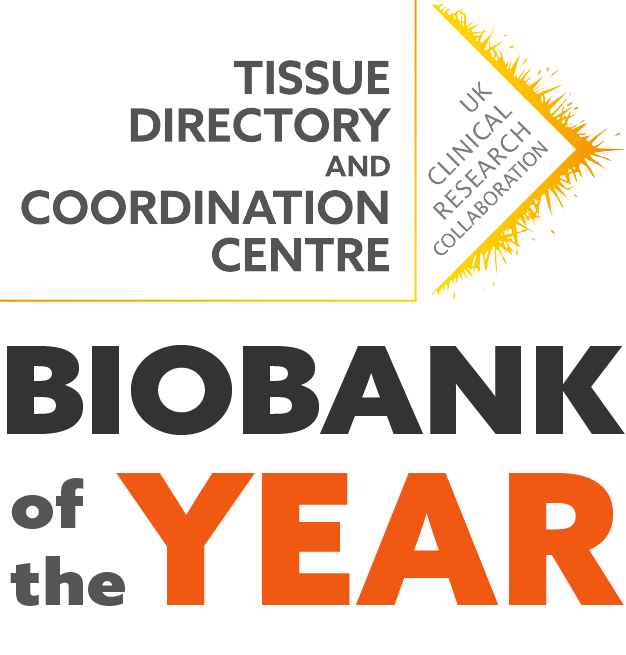 The application process has been streamlined this year and is very simple! Applicants just need to complete a short application form and put together a research case study poster (examples below). These two documents should be emailed to contact@BiobankingUK.org. Any questions regarding the application process can also be emailed to this address.
The application deadline is 5pm, 14th September 2020. EXTENDED DEADLINE: 28th September
Applications will be judged by a panel of UKCRC TDCC Steering Committee members. Panel members will use the criteria listed on the shortlisting form to score the applicants and identify a winner. The shortlisting form can be found in the application pack.
Winners will be announced on the 16th October 2020.